Treasure Trails Update and Community Tools!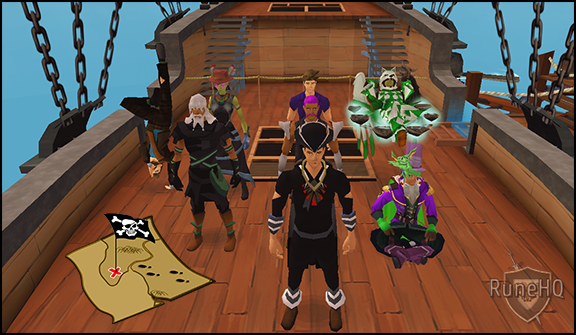 The batch of new Treasure Trails and a chest-load of new rewards have been added to the game in today's update. This includes some important changes to the way that all Treasure Trails work: items that are required to complete them have been updated, players are also now able to reroll rewards or improve rewards on future trails if the rewards they get aren't great, and of course, with new trails come new rewards! These include explosive barrel backpacks, dyes for your level 90 gear and an updated general rewards list to make Treasure Trails much more lucrative. So, what are you waiting for? Grab your maps, compasses, and spades - it's time to get adventurous than ever!

Besides that, Player Examine feature has been introduced in the game which allows you to examine fellow 'Scapers to find out certain information about their character. This includes name of their character and clan they're part of, a personal message set by them, cosmetic overrides they've got on, and certain details about their gear and skills. However, they've absolute authority to control privacy of the information that'll be displayed to others.

Lastly, there also have been few exciting improvements made to the Orb of Oculus which makes it a lot more user-friendly and easier to operate than before!

Read more here.
-RuneHQ Staff-