Table of Contents:
1. Introduction to the Grand Exchange
2. Getting Started in the Grand Exchange
3. The Basics of Trading Items
- Selling and Buying Items
- Armor Sets
4. Your Trade History

Welcome one and all the Grand Exchange of RuneScape! Located to the west of Varrock Palace, the Grand Exchange (also called GE) is a way for players, F2p and P2p alike, to trade their wares in a safe and fair environment. Having to go to over-populated worlds, like world 2, is now a thing of the past. The GE makes it easy for users to submit their items for a predetermined price, set by Jagex, in any world and any user looking to buy the items submitted can then buy without the hassle of being scammed.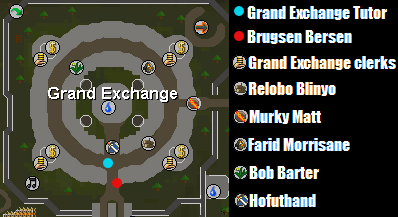 Getting Started in the Grand Exchange:
Before you can start all of your trading with the Grand Exchange you must first go through a tutorial to see how everything works. You can take this tutorial by speaking to either the Grand Exchange Tutor or Brugsen Bursen, both of whom are by to the south entrance of the Grand exchange. We shall go over how to use the GE later in this guide.
Brugsen Bursen: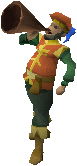 Grand Exchange Tutor:


Around the central fountain of the exchange you will notice some other people who you can talk with. These people are the expert traders and know all about the prices of their area of expertise. Each person can tell you of the ever changing prices of their corresponding area. The traders are as follow:

Hofuthand - Weapons and Armour Prices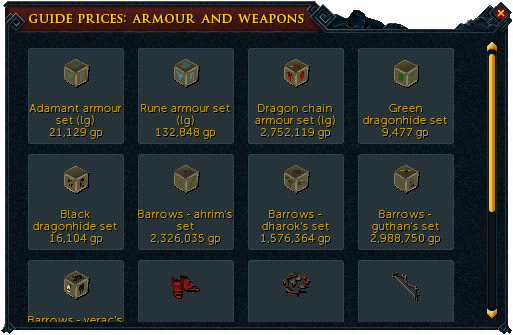 Bob Barter - Herb Prices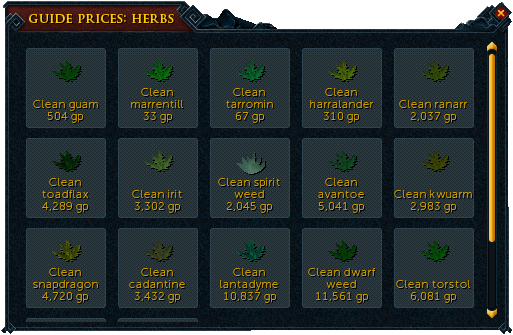 Relobo Blinyo - Log Prices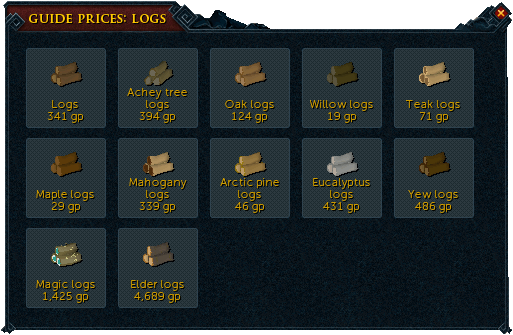 Farid Morrisane - Ore Prices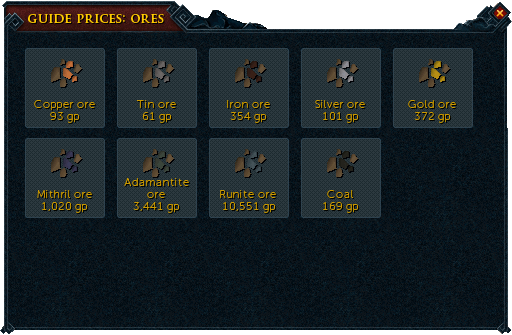 Murky Matt - Rune Prices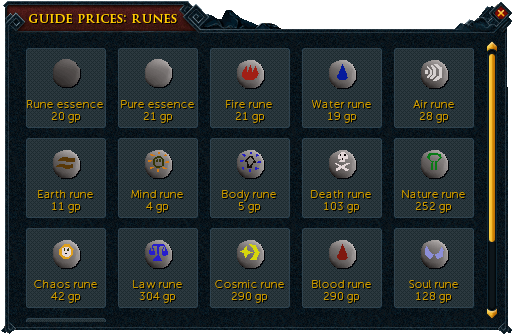 * Note: The prices for any item able to be sold here always changes, so the picture prices are not necessarily correct!

In the corners of the Grand Exchange are four booths with a number of people - those in blue are the Grand Exchange clerks, and those in grey are Bankers. In the center is a fountain surrounded by a garden useful for filling buckets, vials, or other containers.
Trading items through the Grand Exchange is simpler than you may at first think. All you have to do is have those items you wish to sell, or the cash you wish to spend. Even if you do not have them, don
This Special Report was written by Xander_7. Thanks to Jakesterwars, Lilroo503, Shiv, and Skeletonmat for corrections.
This Special Report was entered into the database on Mon, Dec 10, 2007, at 05:34:02 PM by Jakesterwars, and it was last updated on Tue, Nov 19, 2013, at 01:38:09 PM by Javezz.
If you see this guide on any other site, please report it to us so we can take legal action against anyone found stealing our content. This guide is copyrighted by RuneHQ, and its use on other sites is expressly forbidden. Do not ask if you can use our guides or images, the answer is and always will be NO!
Print this page with images - Back to the Special Report Index Page - Back to Top