Quest:
Examine Information:
Likes his food to be kept fresh.
Miscellaneous Information:
You must have a
White apron
to work for Wydin as part of Pirate's Treasure.
Wydin's Food Store sells: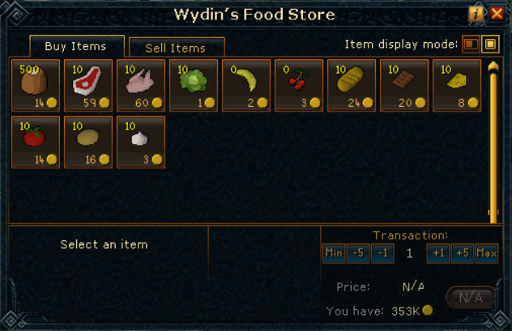 This Data was submitted by: graystar, Star, Fivestar24, and ChathMurrpau.
If anything is incorrect or missing, or if you have any new information to submit to this database, please submit it to us on our Content Submissions Forums.