Quest:
None
Examine Information:
Early in the morning, just as the day is dawning, desert travel is easier.
Miscellaneous Information:
This cat travels in a counter-clockwise path from the
Menaphos
gates heading to
Pollnivneach
then Shanty Pass, The Mining Camp, Bandit Camp, and finally back to
Menaphos
.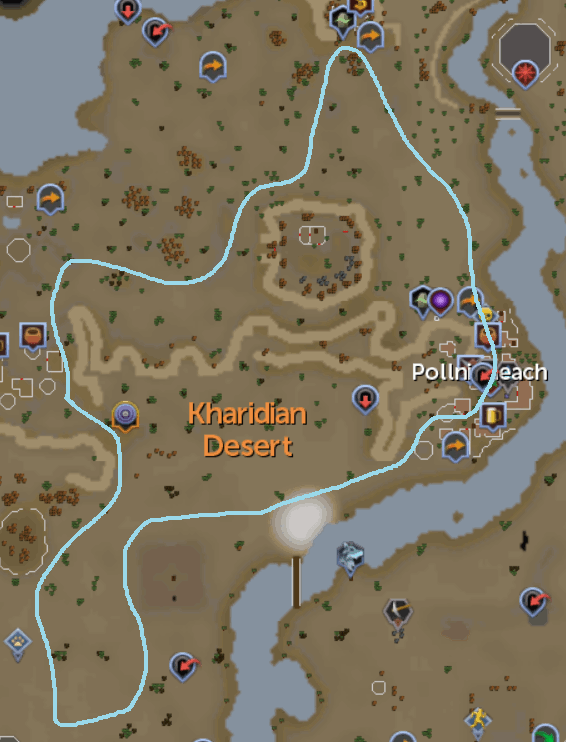 Click image for larger view.
After petting this cat, you can make a note of it in your
Menaphos journal
. If you are wearing a
Catspeak amulet
or a
Cramulet (+ cat and camel)
the cat provides additional dialogue.
If you have located this cat and pet it before claiming a journal from
Assistant Librarian Subotai
, you must locate and pet the cat again.