Quest:
None
Examine Information:
If he doesn't have it he can't sell it.
Edgeville
Sells stuff.
Lumbridge
A product of consumerist society. (Menaphos)
Clearly takes pride in his appearance
Musa point
An interesting assortment of items for sale
Rimmington
Likes people spending money
Varrock
Miscellaneous Information:
As a general rule, shopkeepers sell your most basic equipment.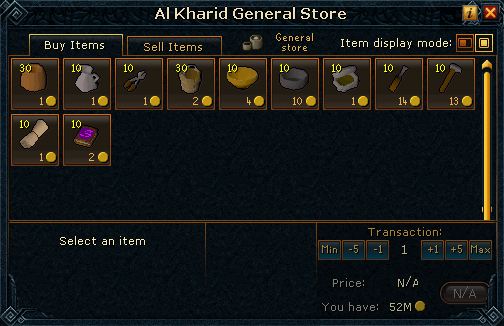 Several shops also include some area specific items or are missing a few of the base ones. Examples include: