Quest:
Examine Information:
A somewhat twitchy man who is fascinated by kami spirit folklore.
Miscellaneous Information:
Sensei Seaworth plays the following roles in these quests:
Tuai Leit's Own, Sensi Seaworth suggests that Ekahi's problem may be mystical and directs you to Sojobo.
Curse of the Black Stone, he tells you the final step about where to meet the Jade Spider.
He is interested in the kami found upon the islands. If you find one of each kind and report back to Sensei Seaworth, he will reward you for your efforts.
Sensei Seaworth also buys and sells kami in jars. His store includes: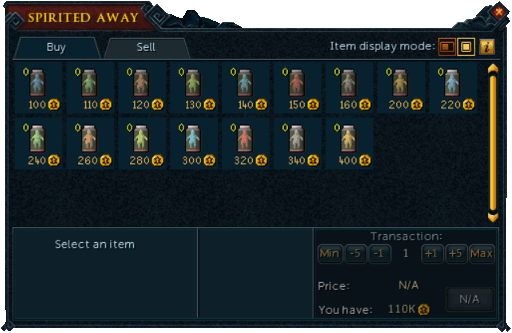 This Data was submitted by: ChathMurrpau
If anything is incorrect or missing, or if you have any new information to submit to this database, please submit it to us on our Content Submissions Forums.