Quest:
Examine Information:
Always up to date with the latest fashions in helmets.
Miscellaneous Information:
Peksa runs the
Barbarian Village
Helmet Shop and sells all Free-to-play helmets other than Rune.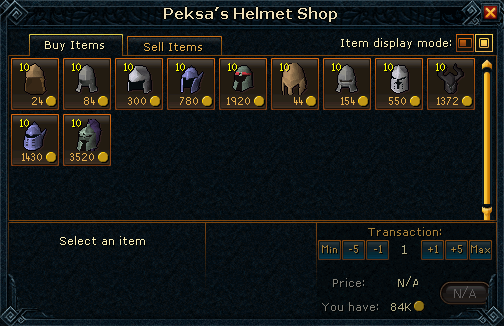 During
Scorpion Catcher
, you must talk to Peksa to learn that he has hidden a scorpion in his brother's room at the
Barbarian Outpost
.