Quest:
None.
Examine Information:
Funny enough, he doesn't actually buy or sell Ogres.
Miscellaneous Information:
Owns Gruds Herblore stall.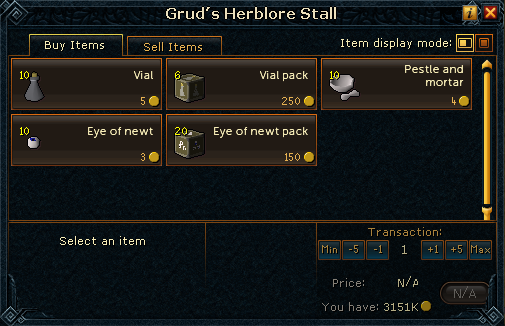 This Data was submitted by: Clamball.
If anything is incorrect or missing, or if you have any new information to submit to this database, please submit it to us on our Content Submissions Forums.