Quest:
None
Examine Information:
An intelligent looking shop owner.
Miscellaneous Information:
Obli runs a general store in Shilo Village that stocks items that are important to jungle survival and exploration; these include the following items: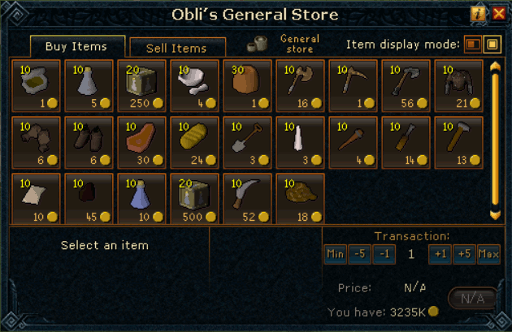 This Data was submitted by: Graystar, Jakesterwars, Javezz, GeraltRivia2, and ChathMurrpau.
If anything is incorrect or missing, or if you have any new information to submit to this database, please submit it to us on our Content Submissions Forums.