Quest:
None
Examine Information:
Sells lamps to light your way in dark caves.
Miscellaneous Information:
Miltog sells a selection of Lamps and other light sources. She will allow you to use her still to make lamp oil if you supply your own
Swamp tar
.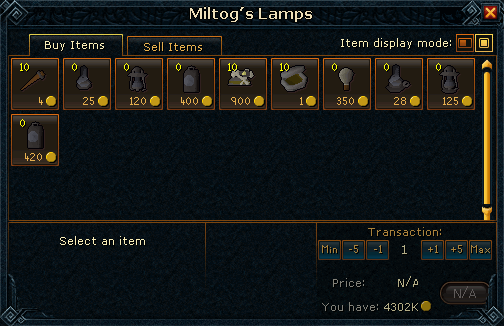 This Data was submitted by: Jakesterwars, Clamball, Sccrluk9, and Javezz.
If anything is incorrect or missing, or if you have any new information to submit to this database, please submit it to us on our Content Submissions Forums.