Quest:
None
Examine Information:
An old woman busily knitting.
Miscellaneous Information:
Iffie runs a costume shop which stocks costumes that were previously obtained through the now discontinued Random Events.
These include: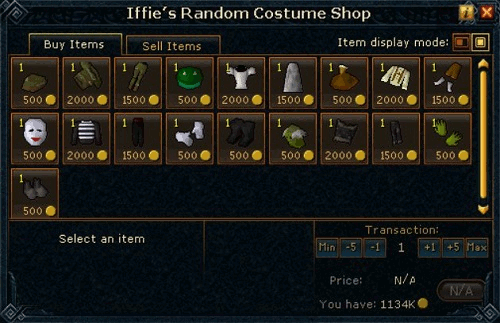 Players who have logged into RuneScape Classic at least once can also buy a
Classic Cape
and
Classic hood
from her for 50,000 gold
coins
.