Quest:
None
Examine Information:
A seller of angry bow parts.
Miscellaneous Information:
This area requires partial completion of
Fishing Contest
to access.
Like
Hura
and
Hirko
, Holoy also sells a selection of bolts as well as crossbow stocks, limbs, and completed crossbows that includes the following items: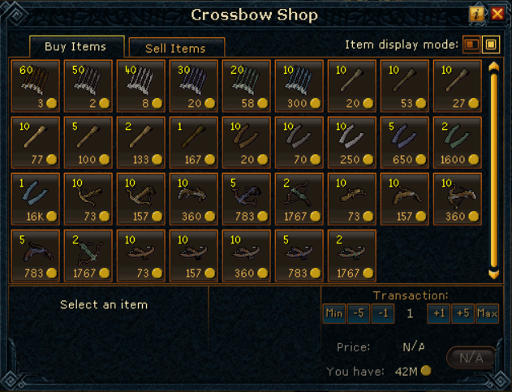 This Data was submitted by: Teknolint, Jakesterwars, Chaosblade77, Carnage, Javezz, and ChathMurrpau
If anything is incorrect or missing, or if you have any new information to submit to this database, please submit it to us on our Content Submissions Forums.