Quest:
Examine Information:
An old gyspsy lady.
Miscellaneous Information:
In the Recipe for Disaster quest, Gypsy Aris will help you figure out how to save the feast attendees by telling you where to start for each of them.
Talk to Gypsy Aris to start the Dimension of Disaster quest by allowing her to read your fortune for the low price of 1 gold
coin
.
After you have completed the quest you will have access to Gypsy Aris' Reward shop, containing both upgrades and cosmetics.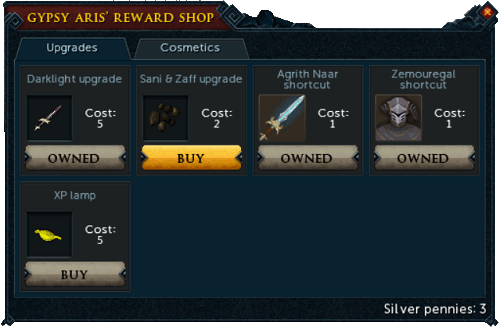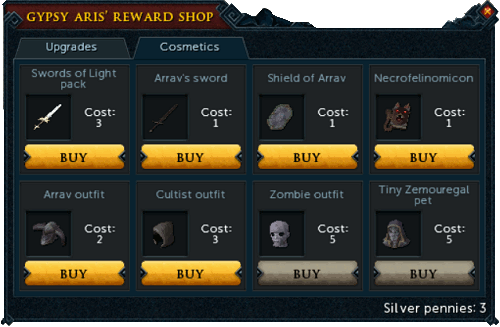 This Data was submitted by: 3eb, havfunonline, Oooooh Scary, TheCobra1, Austey, Jakesterwars, Star, and Zidane3838.

Persons Index Page - Back to Top