Quest:
Examine Information:
Looks like he could do with a sip of Amontillado.
Miscellaneous Information:
Do NOT try to steal from his stall (unless using a Vial of stench) whilst doing the
Rag and Bone Man
quest or he will not speak to you.
Fortunato sells the following items: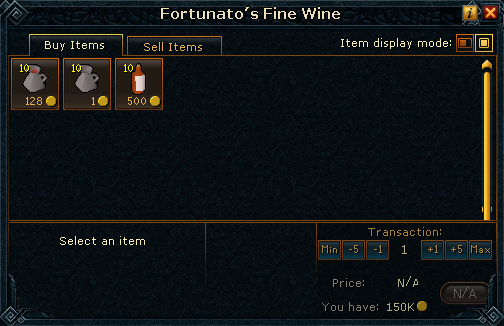 This Data was submitted by: Sir Brendan, Alk12, and Sc0tty.
If anything is incorrect or missing, or if you have any new information to submit to this database, please submit it to us on our Content Submissions Forums.