Quest:
None
Examine Information:
For the interesting clothing items you just can't find elsewhere.
Miscellaneous Information:
Fancy-dress shop owner actually runs two stores: The Fancy Clothes Store and a Custom Fur Clothing store.
The Fancy Clothes Store sells clothing and related items: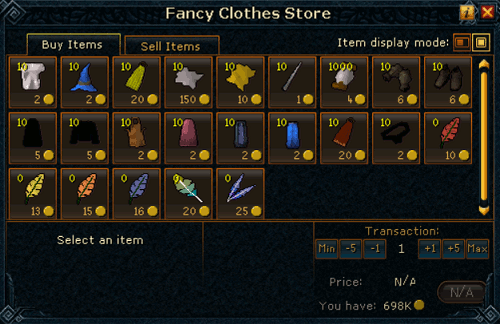 The Custom Fur Clothing store sells items made from the furs of hunted creatures. You must provide the necessary furs and pay the fee to have it made for you.