Quest:
Examine Information:
A Fremennik, requesting aid at the dungeons of Daemonheim.
A Fremennik, requesting aid at the dungeons across Gielinor.
Miscellaneous Information:
You If you speak to her at
Taverley
, you can ask her for recommendations on how to level up your
Dungeoneering
as well as information about the
Skill Outfits
.
During Curse of the Black Stone, she is the quest start point.
Bryll also runs the Elite Dungeon Reward Shop, found near the entrance of each Elite Dungeon. These stores include the following stock:
Aminishi Elite Dungeon
Cosmetics:
Acolyte of Seiryu headdress
Acolyte of Seiryu jacket
Acolyte of Seiryu trousers
Acolyte of Seiryu handwraps
Acolyte of Seiryu footwraps
Sakadagami headdress
Sakadagami jacket
Sakadagami trousers
Sakadagami handwraps
Sakadagami footwraps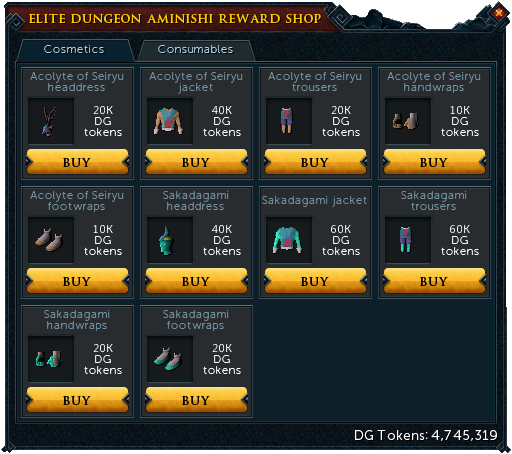 Consumables: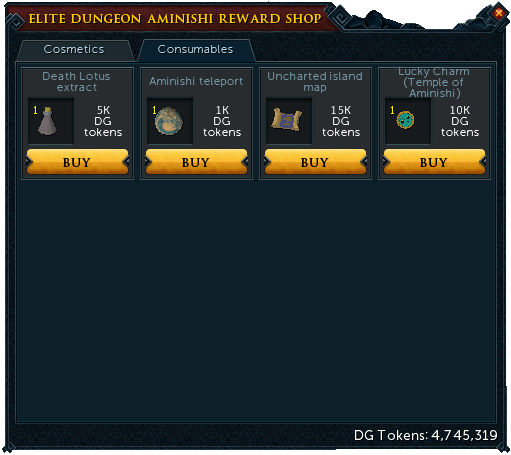 Dragonkin Laboratory Elite Dungeon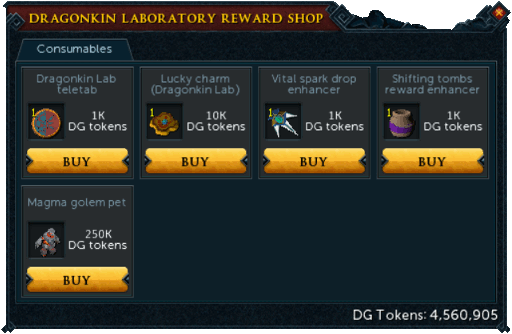 *Requires completion of the "Chill Out, Bro!" Achievement.
Shadow Reef Elite Dungeon
Unlocks:
Notepaper blueprint
Elite Dungeoneering outfit blueprint
Daemonheim skill door boost
Scrimshaw of aggression+ scroll
Scrimshaw of sacrifice+ scroll
Scrimshaw of corruption+ scroll
Recipe: Black stone arrows
Demon slayer sigil blueprint
Dragon slayer sigil blueprint
Undead slayer sigil blueprint
Crassian scuttler pet*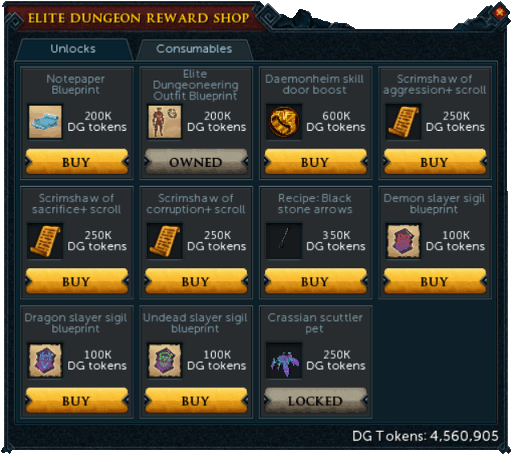 *Requires completion of the "Crawfish Boil" Achievement.
Consumables: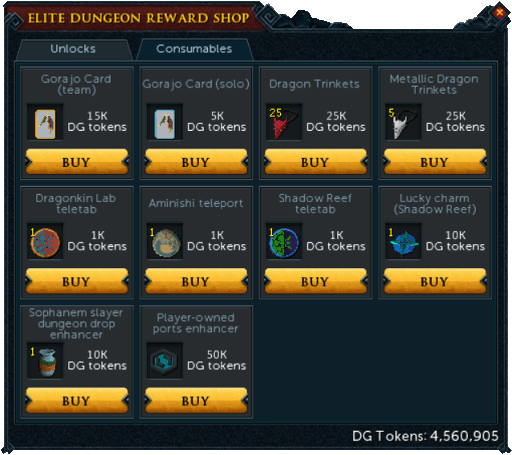 This Data was submitted by: Scott and ChathMurpau
If anything is incorrect or missing, or if you have any new information to submit to this database, please submit it to us on our Content Submissions Forums.