Quest:
None
Examine Information:
Specialist meat transporter.
Miscellaneous Information:
He will bank the following:
Pot of Flour
,
Raw beef
, and
Cowhides
. He will take 10% of what he banks as a fee.
Beffy Bill's Supplies sells: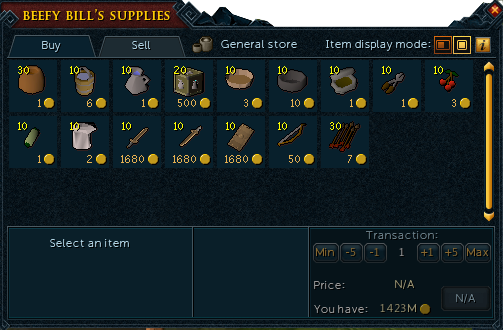 This Data was submitted by: Mechachomp, Star, Alk12, Hilwin1, and SiriusXM
If anything is incorrect or missing, or if you have any new information to submit to this database, please submit it to us on our Content Submissions Forums.