Quest:
Examine Information:
She sells Farming tools.
Miscellaneous Information:
You will help her communicate with her husband in
Animal Magnetism
. She can sell you various
Farming
tools: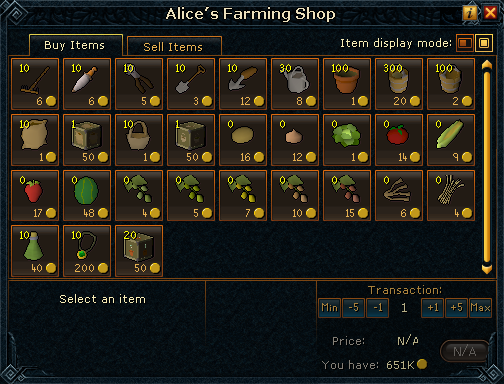 This Data was submitted by: Terr002 and Alk12.
If anything is incorrect or missing, or if you have any new information to submit to this database, please submit it to us on our Content Submissions Forums.