Quest:
Examine Information:
Smartly dressed, and ready to deliver food.
Miscellaneous Information:
Heroes Quest
: He directs you to Charlie in the back room. He also sells a variety of prepared seafood: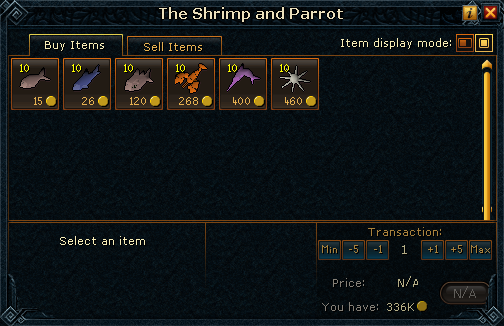 This Data was submitted by: Motion Man, Hilwin1, pingu head, havfunonline, Alk12, and Im4eversmart.
If anything is incorrect or missing, or if you have any new information to submit to this database, please submit it to us on our Content Submissions Forums.