Skill Levels Required:
None.
Quests Required:
None.
Items Needed:
None.
Skill Levels Recommended:
None.
Items Recommended:
None.
Starting Point:
Basement of Burthorpe Castle.
Is this MiniGame Safe to play?:
Yes
Getting Started:
Table of Contents
First off you, are going to want to know how to get to Burthrope. There are three ways.
Use a games necklace. If you want to make one you will need an Sapphire, gold bar, cosmic runes, water runes and a necklace mould. Make the necklace with a furnace. Then enchant.
Walk. Burthrope is just north of the hero's guild. Its on the east side of white wolf mountain, just go north from Taverly.
Keldagrim. One of the mine carts will take you the the east side of White wolf mountain. Then all you have to do is go north.
How to Recognize the Games Room: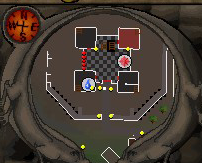 At the moment there are only 2 games to play. There are Runelink and Draghts. Runelink is a copy of four-in-a-row, and Draughts is well, draughts.
When you get there, go inside the palace. Go downstairs. You will be in a bar, you can buy beer here for 2gp. Here is the game room for draughts as an example: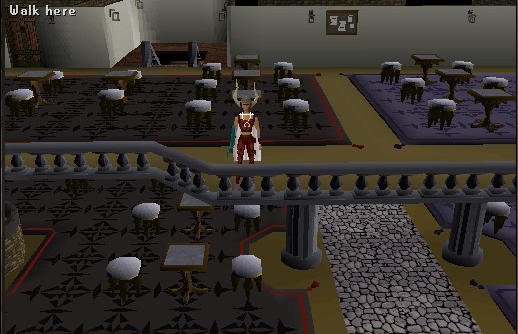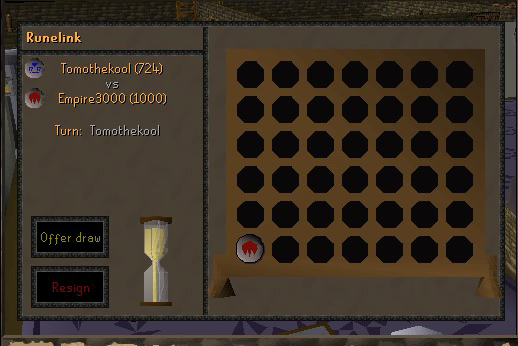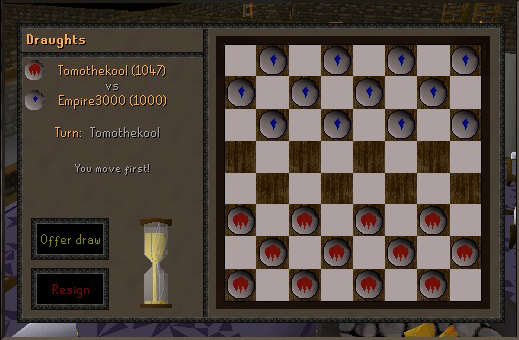 When you challenge someone to a game of Draughts, you have to choose a rune as a playing piece. Here are the runes available to play with: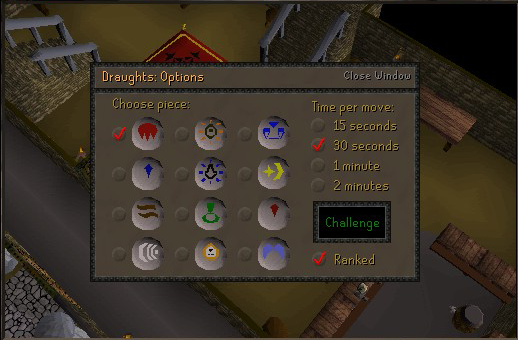 At the moment, you can only play those two games. But if you look around, you will see many empty rooms with nothing in them; we can probably assume these will one day hold other games for us to play.
Also, in each game you have a rank. The first time you play you have 1000 ranking. When you beat someone at a game your rank goes up a bit. If you lose it goes down. You gain and lose ranks depending on how higher/lower your opponent is. Also there is a separate rank for each game. When you pass 1500 rank in a game, you will be able to go upstairs and challenge people with a high ranking.
Anyway, Happy gaming!
This Old School Minigame Guide was written by Keystone.
This Old School Minigame Guide was entered into the database on Tue, Jun 07, 2005, at 08:55:49 PM by DRAVAN, and it was last updated on Sat, Mar 07, 2015, at 11:06:13 PM by Javezz.
If you see this guide on any other site, please report it to us so we can take legal action against anyone found stealing our content. This guide is copyrighted by RuneHQ, and its use on other sites is expressly forbidden. Do not ask if you can use our guides or images, the answer is and always will be NO!
Print this page with images - Back to the Old School Minigame Guide Index Page - Back to Top