Requirements:
Where Found:
Appears in a player's inventory upon meeting the requirements. If they have no space in their inventory, then it appears the next time they do.
Item Uses:
Notes:
While this site invitation serves no significant purpose, it cannot be reclaimed once you destroy it. Reading the invitation reveals the following: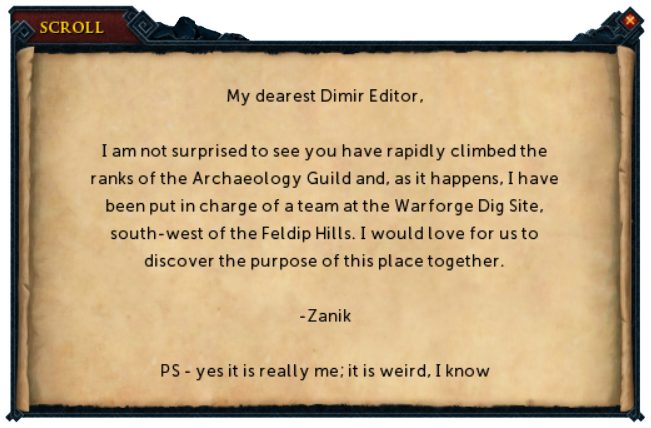 Disassembly:
This item cannot be disassembled.
Weight:
0.001 kg
Examine Information:
An invitation to train Archaeology at the Warforge Dig Site.