Is this Distractions and Diversions Safe to play?:
Yes
Contents:
Skills Required:
There are no Requirements for playing the Wisps of the Grove
Items Recommended:
Weight reducing gear.
Starting Point:
The brightly colored mushrooms near the center of The Lost Grove.
To Start:
Speak to
Teelee
in the center of (The Lost Grove)
Getting Started:
To start a player will need to talk to Teelee she will offer a brief explanation of the Wisps of the Grove and will hand a player a (Wisps Jar). The Great Tree is in need of your help, around Teelee you will notice 5 Mushrooms with corresponding colors to the Wisps you will need to gather to deliver vital nutrients to the Great Tree. After completing the dialogue with Teelee the mushrooms will change color indicating the wisps you will need to hunt!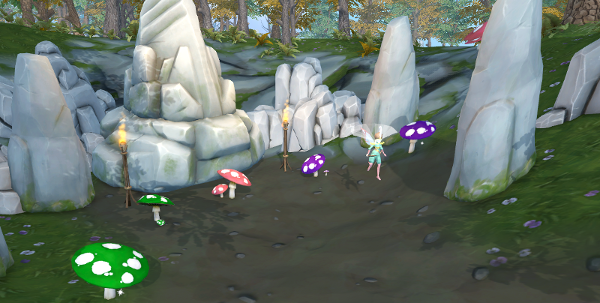 There are 5 different colors of wisps scattered randomly across the grove. As you explore the island be sure to look closely, once near a wisp, click or "Tap" your (Wisp Jar) to collect the essence of the wisp.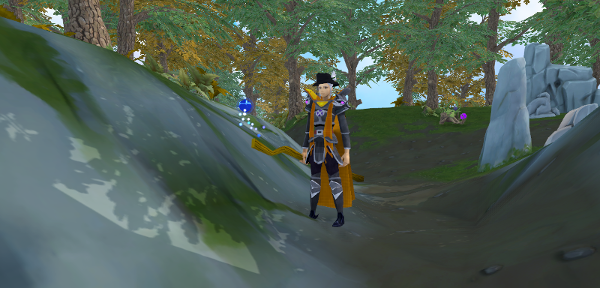 After collecting all of the required wisps, make your way back to Teelee, she will use her fairy magic to transform your essence into a (Wisp Elixir).
Make your way to the center of the map and behold the grandeur of the Great Tree in the center of the large circle you will see the (Offering Cradle). Offer the Elixir at the Offering Cradle to be rewarded for your efforts with Farming and Hunter Experience based on your current levels.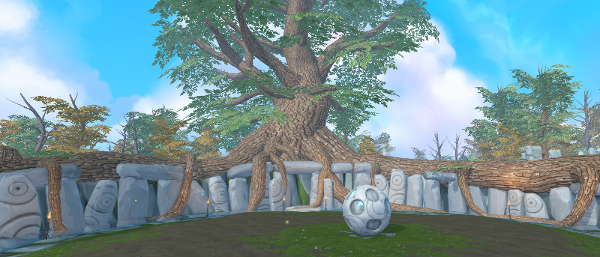 Playing the Wisps of the Grove is the only way to unlock Vinny. And while you're at it be sure to keep your eyes peeled while you're playing, roaming around the island in search of wisps is also a great time to look for the (Mossy Rock) indicated by a yellow dot on your minimap, that can be used on the headless moss golem also wondering the grove to unlock the Clover Pet!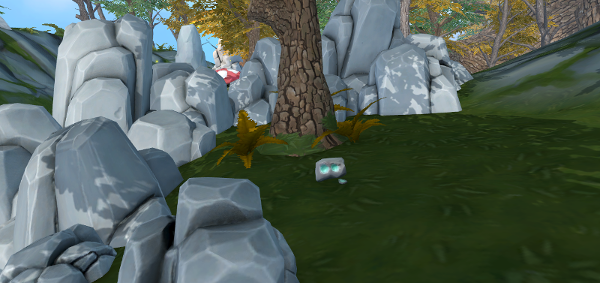 Rewards:
Players will be rewarded Farming and Hunter experiances depending on your current level.
This Distraction/Diversion Guide was written by Khloelynn. Thanks to Khloelynn for corrections.
This Distraction/Diversion Guide was entered into the database on Mon, Oct 09, 2017, at 05:16:21 PM by KhloeLynn, and it was last updated on Fri, Sep 18, 2020, at 11:22:51 AM by Chath.
If you see this guide on any other site, please report it to us so we can take legal action against anyone found stealing our content. This guide is copyrighted by RuneHQ, and its use on other sites is expressly forbidden. Do not ask if you can use our guides or images, the answer is and always will be NO!
Print this page with images - Back to the Distraction/Diversion Guide Index Page - Back to Top