Is this Distractions and Diversions Safe to play?:
Yes
Resets:
Special. This activity does not reset based on normal time values and cannot be force reset using a token.
Items Recommended:
Weight-reducing items, Combat equipment.
Starting Point:
Tuska's Back.
To Start:
Speak to Wizard Chambers and pass through the barrier.
Contents:
Getting Started:
Getting Started
Speak to Wizard Chambers SouthEast of Lumbridge to teleport to Tuska's back. Once on Tuska's back, go through the barrier and the game will start momentarily. This can be played alone, or with other players.

Each round of Anima Islands lasts for 20 minutes. During this time you will visit 4 different islands. The duration of each island is 5 minutes, and once those 5 minutes are over, you will be sent off to the next island. You will have to accomplish 25% energy for each island you visit, meaning you need 100% energy to get the maximum amount of points per game.
There are four islands that you will need to completed and gain at least 25% energy on each of them, however you are able to 'catch up' on the next island if you get behind. The four islands are listed below.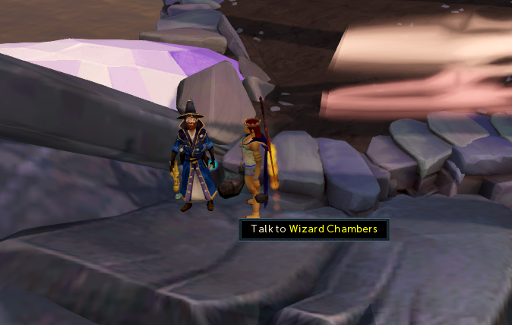 Rewards:
There are many different rewards for completing this Distraction and Diversion. Below we have all of the awards and the amount of Reward Currency they require to purchase.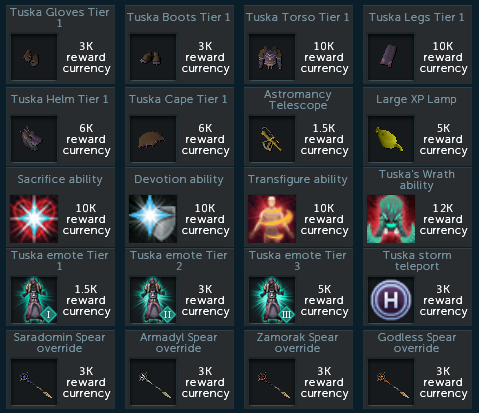 This Distraction/Diversion Guide was written by Rooskii..
This Distraction/Diversion Guide was entered into the database on Tue, Aug 16, 2016, at 02:18:05 PM by Rooskii, and it was last updated on Sun, Feb 19, 2023, at 12:53:34 AM by Chath.
If you see this guide on any other site, please report it to us so we can take legal action against anyone found stealing our content. This guide is copyrighted by RuneHQ, and its use on other sites is expressly forbidden. Do not ask if you can use our guides or images, the answer is and always will be NO!
Print this page with images - Back to the Distraction/Diversion Guide Index Page - Back to Top