Skill Levels Required:
None.
Quests Required:
None.
Items Needed:
None.
Directions:
Places:
Persons:
Monsters:
Respawns:
None.
Quests Available in the City:
City Map: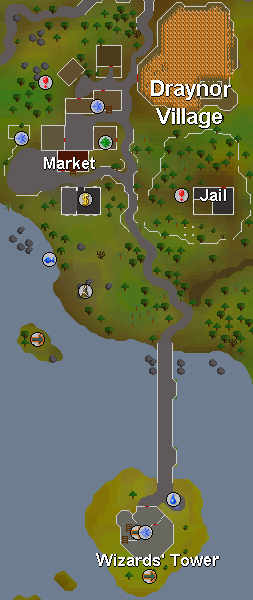 Tour:
First Floor:
This is the entrance to the Wizards' Tower. Here you find Wizards, Ariane and a Fairy Ring.


Professor Onglewip is used for the Members Only mini-game: "Gnome Restaurant".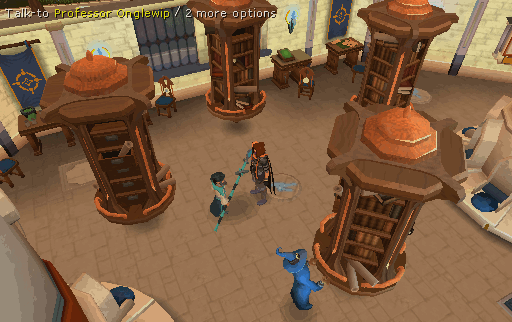 This is another Members Only feature, the Fairy Ring, which is usable after starting the Fairytale part II: Cure a Queen members quest to a certain point in the quest. The code for the ring is D I S.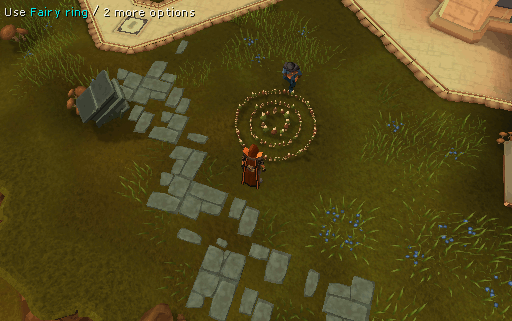 Second Floor:
From the First Floor, ascend the beam in the middle of the room. You are now on the second floor of the Wizards' Tower. On this floor you can find Wizard Mizgog, Wizard Taloram, a Lesser demon (Level 100) and Wizard Jalarast who sells SplitBark Armour.

SplitBark is a members only armor. Bring her money, Fine cloth, and Bark to get the armor. You need 40 Defence and 40 Magic to wear this armor.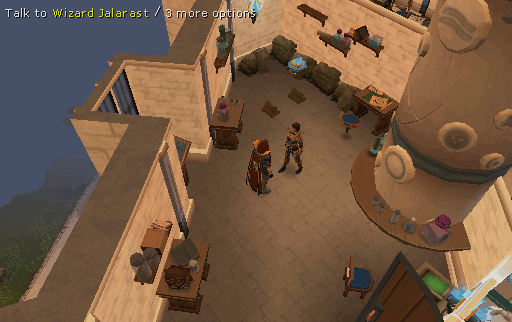 For each piece of armor, there is a required amount of Bark, Cloth, and money needed. Below you will see how much of each you will need:
Helm - 2 - 6,000 coins
Body - 4 - 37,000 coins
Legs - 3 - 32,000 coins
Gauntlets - 1 - 1,000 coins
Boots - 1 - 1,000 coins
Wizard Mizgog is here to start the Imp Catcher quest. He wants to stop his rival Wizard Taloram from summoning Imps.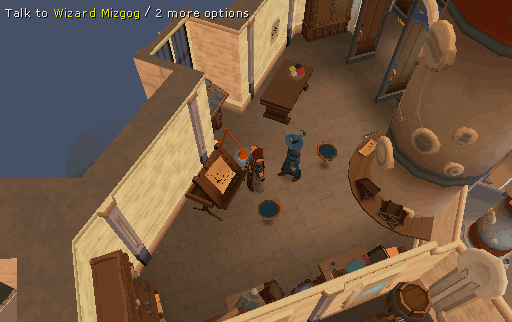 Wizard Grayzag uses evil magic to summon Imps. He is met in the Imp Catcher quest. Don't be put off by the looks of this Lesser demon (Level 100) on this floor. It is unable to hurt you, as it is contained by magic.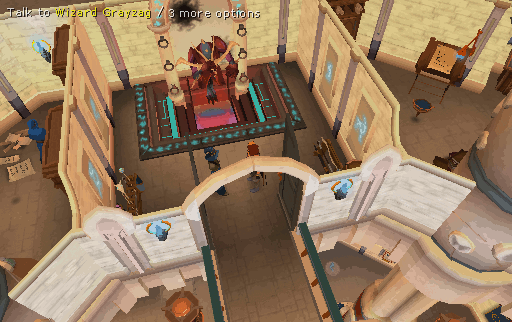 Third Floor:
After reaching the Second Floor, you can once again ascend the beam to the third floor of the Wizards' Tower. Here you'll find Wizard Traiborn and Archmage Sedridor.
Sedridor can teleport you to the Rune Essence Mines.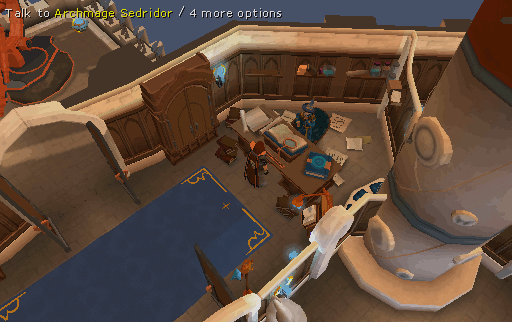 Traiborn is met in the Demon Slayer Quest.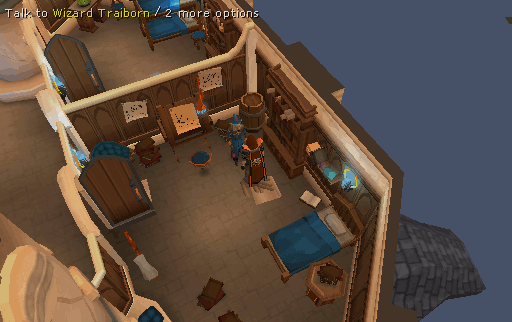 Roof:
Ascend the beam again to reach the roof of the Wizards' tower. Located here are Wizard Finix and the portals to the Runespan minigame and Runecrafting Guild.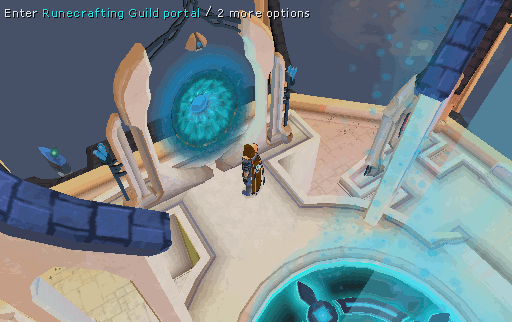 Well, that is the Wizards' Tower. This place is full of many things for both Free Players and Members. Enjoy!
This City/Area Guide was written by Darkblitz, Canada Eh895, and Javezz. Thanks to invghost, the_peleton, Kang227, Hampster_Hat, watergod23, Andro_Girl, Megas_Xlr175, Maonzhi, wdinc01, MysticEchos, and Alfawarlord for corrections.
This City/Area Guide was entered into the database on Mon, Aug 01, 2005, at 08:22:07 PM by DRAVAN, and it was last updated on Wed, Nov 28, 2012, at 03:15:24 PM by Javezz.
If you see this guide on any other site, please report it to us so we can take legal action against anyone found stealing our content. This guide is copyrighted by RuneHQ, and its use on other sites is expressly forbidden. Do not ask if you can use our guides or images, the answer is and always will be NO!
Print this page with images - Back to the City/Area Guide Index Page - Back to Top