Person #2793: Sabbot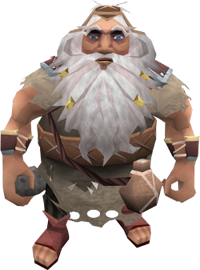 City: Burthorpe.

Members Only: No.

Profession:
Shop owner.

Location:
In a cave north of the Troll Invasion activity, and just below the Death Plateau. After the quest, he is just inside the cavern inside the cave.
Quest:
Examine Information:
He seems like he could do with a bath.
Miscellaneous Information: