Instructions: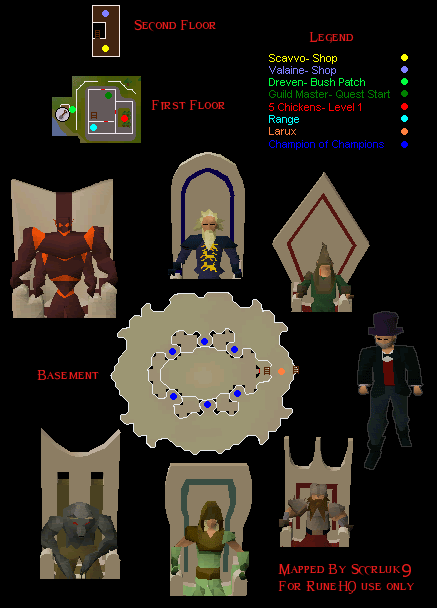 From Runescape.com:
Various creatures around RuneScape have chosen Champions, the bravest and strongest of them all, to fight for them in an arena beneath the Champions' Guild.
Around the edges of the arena are sat the "Champion of Champions". These champions of champions will only challenge you after you have fought ALL of the lower champions.
The lower champions are far too lowly to have seats in the arena, but will challenge you when you have made yourself known as an enemy of their race.
While fighting your way across RuneScape you may find a message from one of the champions challenging you to a duel. These duels take place with very strict rules which you will have to obey so think carefully before accepting the fight!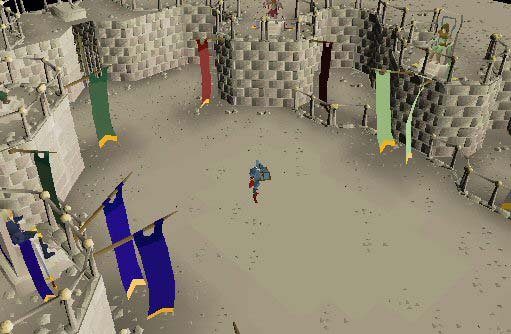 This Map was written by sccerluk9.
This Map was entered into the database on Tue, Jan 17, 2006, at 08:25:15 PM by DRAVAN, and it was last updated on Fri, Mar 10, 2006, at 09:51:42 PM by Oblivion590.
If you see this guide on any other site, please report it to us so we can take legal action against anyone found stealing our content. This guide is copyrighted by RuneHQ, and its use on other sites is expressly forbidden. Do not ask if you can use our guides or images, the answer is and always will be NO!
Print this page with images - Back to Previous Page - Back to the Map Index Page - Back to Top