Skill Levels Required:
None.
Quests Required:
None.
Items Needed:
None.
Quests Available in the City:
City Map: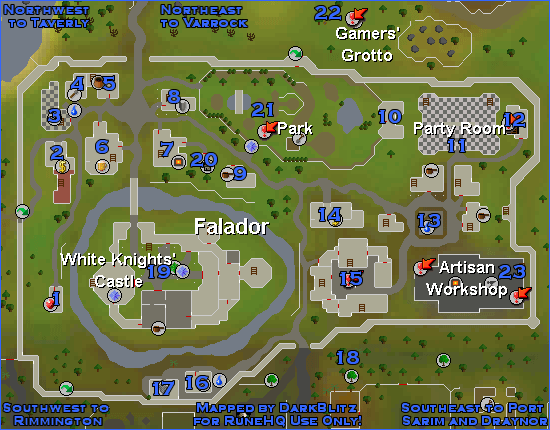 Tour:
Herquin's Gem Shop:


This is Falador's gem shop, here you can buy various cut, and uncut gems from Sapphires to Diamonds.


West Falador Bank:




Hairdresser:


He can change your beard and/or hair style for free.



Flynn's Mace Market:


Here you can buy maces from Bronze up and to Admantite.


General Store:


Here you can you buy the ordinary things found in any General Store and of course the items players sold to it.


Falador Bar:


here you can buy Asgarnian Ale, Wizard's Mind Bomb, and a Dwarven Stout for 3 gp each.


Falador Furnace:


This furnace is really close to a bank which makes it one of the most efficient furnaces to smelt your ores. You will also find a hammer and Bronze axe spawn upstairs.


Cassie's Shield Shop:


Here you can buy all kinds of shields, there are usually enough in stock to buy one.


House:


A house with a range to cook food on, it pretty close to the east bank so a good place to cook, however, there are many other places where the bank is closer to the range then here.


Wyson's House:


This is where Wyson the gardener stays.


Party Room:


A place to party and celebrate with your friends. There is a chest for you put to items in which will be dropped in the balloons. It is up to you to pop as many balloons as possible. Who knows you might even get a great drop! The lever near the chest triggers the balloons falling or the Nightly Dance. The bar on the second floor overlooks the festivity taking place downstairs. There is nothing interesting found on the third floor.


Falador's Dwarven Mine Entrance:


Falador entrance to Dwarven Mines (non-mining guild), however if your level 60 Mining or higher you are able to enter the Mining guild via the gate inside the Dwarven Mines.


Houses:


These houses are only useful for their ranges, other then that their just decoration to the place.

East Falador Bank:




Mining Guild:


This is the entrance to the Mining Guild, which can only be accessed with a Mining level of 60 or greater.


Spinning Wheel:


A house with a spinning wheel, useful for spinning items, this is not a suggested place to do so though, the spinning wheel in Seers' Village (Members) is much more closer to the bank.


Chainmail Shop:


Wayne's Chains! he is a Chainmail Specialist and will sell chainmails from Bronze up to Adamantite.


Yew Trees:


Here you will find 3 Yew trees in total, Just north of the farm and 2 trees to the east. The closest bank is the east one, just north of the yew trees.


White Knight's Castle:



Layout of White Knight's Castle:



Ground Floor:


Tons of White Knights in the courtyard.
Squire to start The Knight's Sword quest is in the courtyard.
A range to cook food is in the South room.



Second Floor:


Tons of more White Knights.
Sir Renitee.



Third Floor:


Even more White Knights.
Sir Amik Varze, where you start the Black Knight's Fortress quest is in the West tower.



Fourth Floor:


A few White Knights in the West tower.

Estate Agent: (Members Only)


This is where members can buy a house for use in construction, and pay for it to be redecorated or relocated. If you have 99 construction, the estate agent will sell you a Construction skill cape for 99,000 gp.


Mole Dungeon Entrance: (Members Only)


Entrance to giant mole's layer (requires a spade and a light source to see).


Gamers' Grotto


The Gamers' Grotto has 3 different activities in it:
Fist of Guthix
Clan Wars
Stealing Creation (Member's Only)


Artisan Workshop


The Artisan Workshop is a place to train your Smithing skill. For more information see our Smithing guide.

Other Special Features:
* = Members only and can therefore only be used/done on members servers.
*Agility Shortcuts:
Climbing over the wall at the west of Falador towards the mine (requires 5 agility):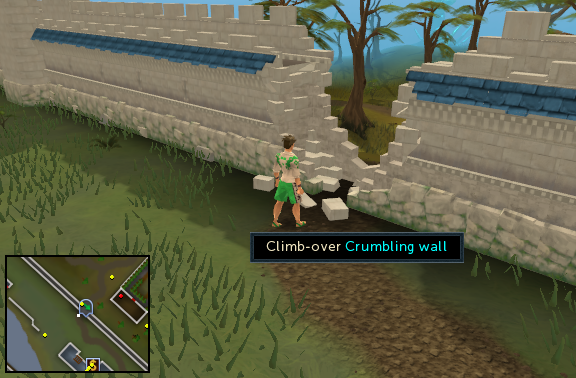 Going under the wall to the south of falador leading the the crafting guild (requires 26 agility):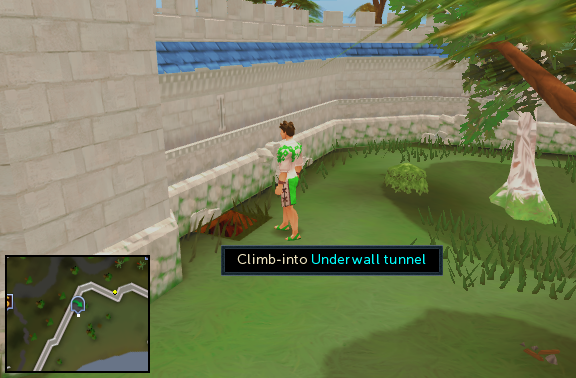 Scaling Falador Wall to the north heading to path to barbarian village (requires 11 agility, 37 strength and 19 ranged, and also requires a grappling hook):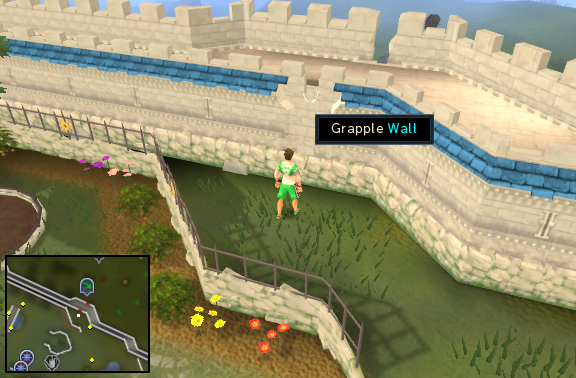 *Farming patches:
In the Park: Tree Patch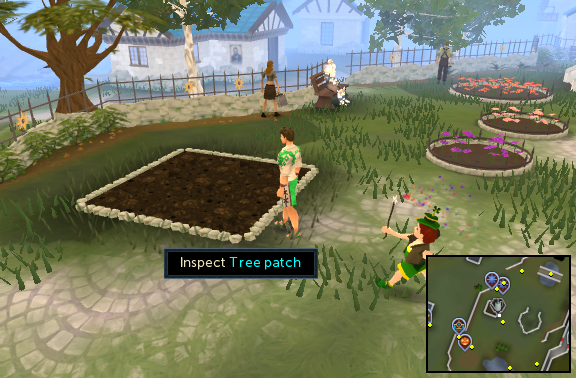 Southeast of Fallador: Alloment, Flower and Herb.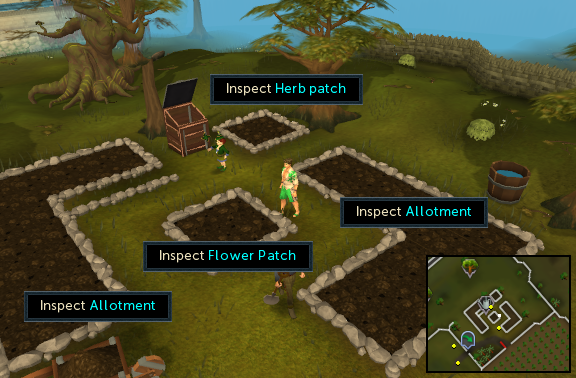 Spawn Locations: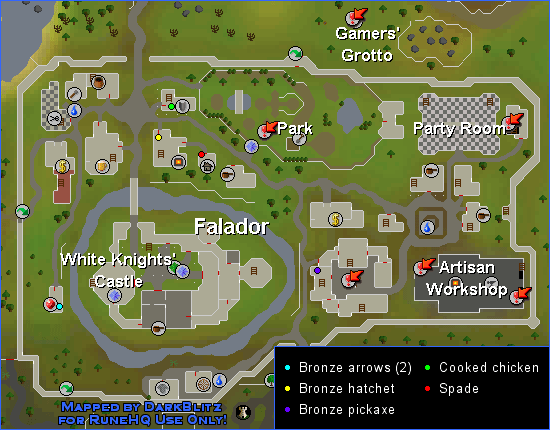 This City/Area Guide was written by Alk12 and The_Wee_Ham. Thanks to Piro_Omar, monkeymatt9, sam10187 , chinese_whiz, patgil2003, DRAVAN, hampster hat, Boy_1331, Alfawarlord, JT 1990, Jakesterwars, Coolnorm8300, Shebok10, Eragon7985, DarkBlitz, Goldish Star , hammerman25, Mimz, uknowme60, and Scott for corrections.
This City/Area Guide was entered into the database on Sun, Apr 18, 2004, at 02:54:51 PM by stormer, and it was last updated on Wed, Apr 20, 2011, at 10:45:05 AM by DarkBlitz.
If you see this guide on any other site, please report it to us so we can take legal action against anyone found stealing our content. This guide is copyrighted by RuneHQ, and its use on other sites is expressly forbidden. Do not ask if you can use our guides or images, the answer is and always will be NO!
Print this page with images - Back to Previous Page - Back to the City/Area Guide Index Page - Back to Top