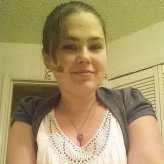 Advanced Membership

36 members have voted
1. Have you ever or do you now purchase Advanced Membership?

Yes.

I've considered it.

I used to.

No.

2. Which of these new benefits would you be interested in? (This does not guarantee that any of these will be added.)

AM only contests/drawings

Merch store discount

Free speak board - Only rule is Respect

Games

Sparkles on your username (like Staff have)

Discord rank

Awards for AM longevity

Icon next to username (like the crowns)

Other - Please leave comment on the topic with your suggestion

3. Would the addition of any of the benefits above persuade you to purchase AM?

Yes.

Maybe, if it was a specific one of those.

Not really.

No.

I already purchase AM and will continue to so.
---
---