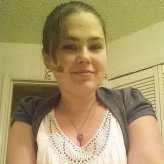 Such gains!

30 members have voted
This poll is closed to new votes
1. Did you achieve your goal(s)?

Yes! And then some =D

Yep, got where I was aiming =)

Not quite, but almost =/

No, life made gains hard ;-;

I didn't make any goals really....so yes ;)

2. Are you prepping/planning for the next DXPW?

Absolutely!

Na, it's months away so I have time.

...What is this prepping you speak of?
---
This topic is now closed to further replies.
---