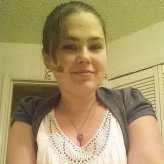 RS mobile?!

49 members have voted
This poll is closed to new votes
1. Are you looking foward to it?

Yes, ll aboard the HYPE-TRAINNNNN!

Eh, kind of.

Nah, this seems like a waste of their efforts.

2. Did you sign up for the Beta testing?

Yes, both OSRS and RS3.

Yes, OSRS.

Yes, RS3.

Nope.

Not just yet, but I will.
---
This topic is now closed to further replies.
---