Website | Forums | RS Clan Page | YouTube | Twitter | Wiki Article | Photobucket
Welcome all, to the recruitment topic for the legendary clan, the Miners and Smithers of RuneScape. A clan dedicated to the game, with knowledge, skill and compassion within our ranks.
We have existed for years, since August 28, 2003, and have adapted, changed and evolved to accommodate the game we have all come to love. In this time much has changed, from the evolution of RuneScape Classic to Runescape 2 to RuneScape HD to Runescape 3, the Evolution of Combat, new skills being released, the removal and reintroduction of free trade and the Wilderness - we have seen and experienced it all.
The MaSoRS is a skilling and community clan, specialising in Mining and Smithing. We offer a friendly and laid back community centred around our clanchat and forums, and events ranging from skilling competitions to monster hunting to mass conga lines. You don't have to attend events; in fact many members just join our clan to be in our thriving community!
We are famous for our multimillion - and multi billion GP drop parties. Over the years, we have given away many rares, even a few party hats, and god knows how many sets of rune. During our latest party in August 2011, over 1.5 billion GP was dropped, including a Santa Hat and Blue H'ween mask, and 3,000 sets of rune armour. Here's a video showing one of our many drop parties:
http://youtu.be/w1aNJBBGq5o

More videos of our drop parties can be found here.
We are so much more than a simple clan, we have no affixed general trademark, we are what we are, a group of friends from all over the world, more so a community, that aids each other, offers support and friendship, and offers discussions on any topic imaginable in our active clanchat and forums. All members are encouraged to lead their own events and contribute to the community. If a member has a suggestion, we value their opinions.
Every member matters
.
And so it is my pleasure entirely to offer to you good folks the opportunity to become part of the great RuneScape clan MaSoRS, providing you have our relatively low standards for acceptance and abide by the rules.
What we offer:
Very experienced members who offer great knowledge on the game (especially Mining and Smithing)
A Tier 7 Clan Citadel
A thriving and friendly community
Events relating to new releases, or popular events that have worked well in the past
IPB3 forums, with plenty of different categories for different subjects, from serious debates to fun forum games
A CC channel for laughter, serious discussions, and everything else!
Requirments:
60 Mining and 50 Smithing OR
85 Mining or Smithing
General decency and kindness, and the ability to abide by our simple clan rules
We have no contribution requirements. The only requirements for continued membership are following the rules and responding to occasional activity checks.
We have no one clan rule.
Pictures:
Here are some of the pictures and memories we have gathered over the years:
One of our many drop parties, back in RuneScape Classic: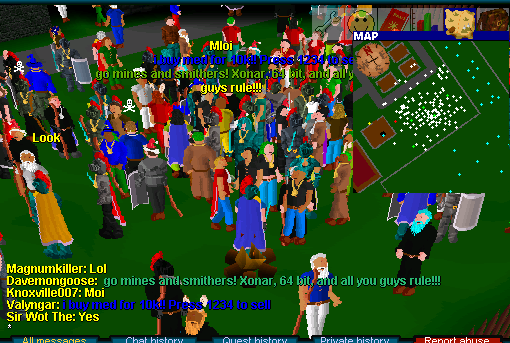 One of our mass conga's back in RuneScape 2:
Venturing deep into the wilderness to mine in Hob Goblin mines:
A collage of our September 2006 Drop Party (click to expand):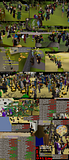 One of our favourite places in RuneScape: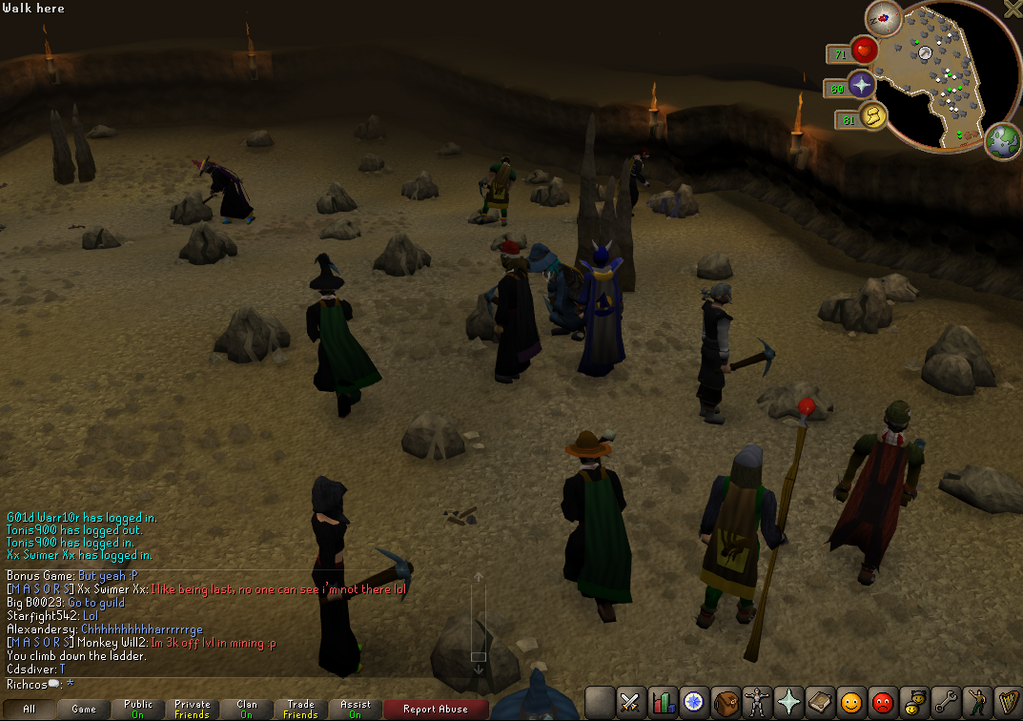 Our 8th anniversary drop party:

You can find hundreds of pictures like these on our Photobucket album:
http://www.photobucket.com/masors
So what are you waiting for...
Visit:
http://www.masors.com
Visit this page
for details on how to join.
Feel free to join our clanchat 'MaSoRS' as a guest to get to know us more.

Website | Forums | RS Clan Page | YouTube | Twitter | Wiki Article | Photobucket
Edited by Milk, 28 January 2015 - 03:29 AM.