Interesting daily update that allows players to literally spin a wheel fortune for interesting prizes. Personally, I didn't get anything good this time;
~ 3 Law Runes
~ Small XP Lamp
What DID concern me though (and I must enforce that these "lucky" items are untrade-able) is some of the items that did appear on my wheel for today.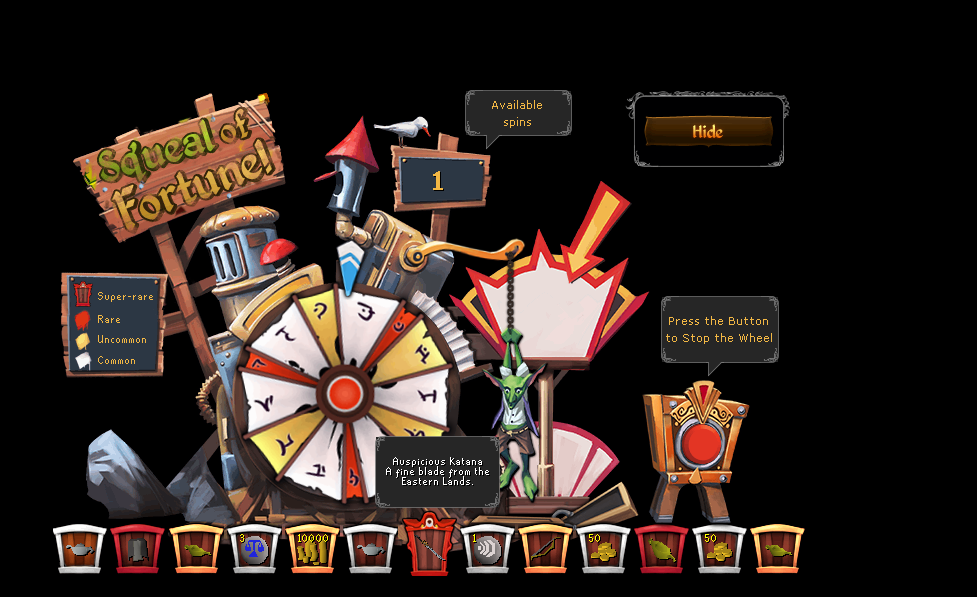 That's right you saw a :
~ Bandos Tasset
~ Dragon Full Helm
~ Ornate Katana
Of course these are untrade-able, but their presence as a potentially free item is probably about to influence some prices, and it does provide a lovely opportunity for people who couldn't get and/or missed vanity item offers.
So what did you guys get? It would also be interesting if there were any items of interest that you guys saw on the wheel that you want to share.