RuneHQ Pest Control event!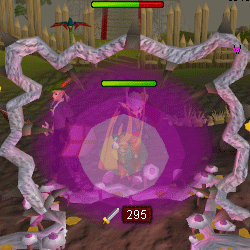 Far out in the sea lies a island occupied by the Void Knights who fight to keep balance by boarding ships which take them to their outpost where the pests raid. Are you brave enough to board these ships and aid the Void Knights in their fight against the pests to keep the balance? Those who defend the Void Knight at their outpost and destroy the portals that the pests come from will get rewarded with commendations which can be spent on experience to help make you stronger, packs for herblore, mining and farming, charms to summon the very creatures you fought at the Void Knight's outpost, and the very equipment that the Void Knights use.
Date:
Saturday 4th February
Time:
2pm CST / 3pm EST / 8pm GMT / 8pm GMT
World:
60 (P2P)
Meeting Place:
Void Knight Outpost
Friends Chat:
Sliverdager1
Additional Information:
For more information about Pest Control, please visit our
Pest Control Activity Guide
.
Edited by Sliverdager1, 31 January 2012 - 03:36 PM.