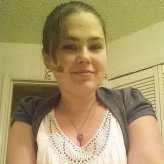 Ghosts of Gielinor

37 members have voted
This poll is closed to new votes
1. Have you completed this quest yet?

Yes.

Partially.

No.

No, and I don't intend to bother with it.

2. Did you enjoy it?

Yes! It was great =D

Yea, it wasn't too bad.

Eh, it could have been better but wasn't bad.

Not really.

No, I kind of hated it =/

Haven't done it yet.

3. Do you like the possibly of it becoming permanent content? (Feel free to post and explain your opinion)

Yes.

I don't really care.

No.
---
This topic is now closed to further replies.
---