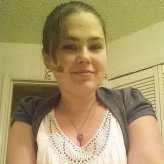 Such gains!

44 members have voted
This poll is closed to new votes
1. Are you able to participate this DXPW?

Yes! Gain train baby =D

Only for some of it =/

No ;-;

2. Are you ready for it?

I am so ready! I have been prepping since the last one ended (that may be exaggerated, but still).

Mostly ready. I need a few more things, but I'll get them.

Nope, I need too much more to be ready -.-

I don't believe in prepping, I'm winging it ;)

Not able to make gains soooooo, yes

3. What is your goal(s)?

Working toward a level needed for a quest or specific equipment.

Working toward 1 or more 99.

Working toward 1 or more 120.

Working toward 1 or more 200m ( *cough* Rednar *cough* ).

Getting closer to never having to touch a hated skill again.

Looking to make a profit.

Driving people crazy by bankstanding the whole time.
---
This topic is now closed to further replies.
---