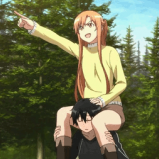 Discord!

21 members have voted
1. Have you tried out our new Discord server?

2. How do you like it?

It's Great!

I like it, but I don't feel like I will use it often.

I prefer Discord over Teamspeak.

I prefer Teamspeak over Discord.

I don't like it at all.

Other (Responding Below).
---
This topic is now closed to further replies.
---