Jess
Member Since 07 Oct 2011
Offline
Last Active Sep 25 2015 09:49 AM
About Me
Never regret.
Hi there. You probably came to this page by choice. Whether you're here to comment on something, check out my info, report me, or get to know me, I'll tell you one thing for sure.
I only do real.
I will NEVER lie to you, I'll NEVER tell your secrets, I will ALWAYS remain loyal to you if you are my friend. I am a real person and by that I mean that I will express my feelings freely, in a mature way and I will do my best not to let you down. Don't get your hopes high in me because I promise somewhere along the road I will disappoint you. But I also promise that I will do good things for you if you give me the chance. Just give me the chance to love you!
Another thing you should know is that I'm so extremely compassionate. I'm in love with people and despite my hard-ass attitude I sometimes show, I am a total softie and I can be a sweetheart, especially towards elderly and young kiddos. I am here to help you with whatever you need help with and to be your friend. You can count on me to help you get through things. Just give me a chance!
I'm a total sports lover and I play soccer at a semi-professional level. I'm in grade 8 piano and have been playing for 5 years. I'm versatile in the things I do and love sharing my talents. I'm a Christian and totally in love with Jesus, my Lord and Savior, but I won't preach that on you because God happen in His own time.
I look forward to meeting you guys and making some friends on these forums.
Ciao Bella!
Snowboard tricks I can pull:

Rodeo 540
360's
180's
540's
Frontflips
Corkscrews
Backflip
Frontside Cork 720
I can jib on rails too.
I'm not pro, I'm not even good compared to some of the riders up here.

It's my passion, what can I say?

Cheers!
Also, something I found on urban dictionary. I swear, this was written about me, myself, this Jess. It totally describes me in every way. Except maybe the ultra-ego awesome parts, but I can live with that!


"A total tomboy with a kickass personality. brown hair brown eyes with a deep mysterious soul. can out do all the boys and has tons of friends. she doesnt say much but what is said can knock you off your feet. great sense of humor and usually can't be taken seriously. she is has great ambitions to succeed in what ever she does. she makes a great friend but it is very hard getting close to her.
dude, that kid is so awsome. her name must be jess."
RuneHQ History:
Joined - 22-September 09
Became an established member - ???
July 8th, 2010 - Present
July 23rd, 2010 - Dec 10th, 2010
Thanks to the admins for giving me a chance to moderate in Ventrilo. I'll do my best!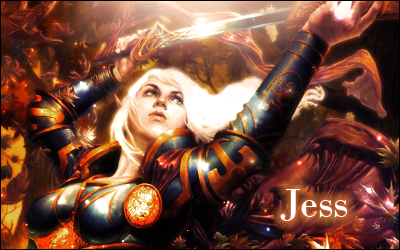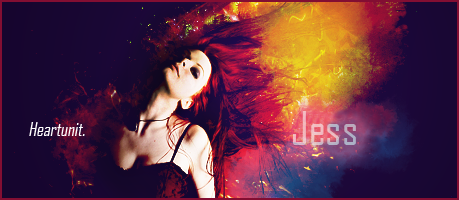 Thanks Brandon!
Fred. <3
"Mine honor is my life, both grow in one. Take honor from me, and my life is done. Then, dear my liege, mine honor let me try; In that I live, and for that I will die."

The end lies near, but is not quite here.

I stand for love.
---
Community Stats
Group

Established Members

Active Posts

458

Profile Views

6,814

Member Title

Able Abyssal Demon

Age

19 years old

Birthday

January 13, 1997

Interests

Snowboarding, boys, life. Total sports lover and a pianist!

Real Name

Jessica

Gender

Female

Location

British Columbia.

Country

Canada

Featured Member

Notes

Cutie!
Runescape Info
RS Name

tba

RS Member

No

Clan

Dark Redemption

God Alignment

The Godless
Viewing Profile: Jess